Introducing New Board of Directors 2019-2020
We like to thank all members who attended the Annual General Meeting last Thursday. It was good to see many of you there!
For those who were not able to attend, please let us introduce the new (re)-elected Board of Directors 2019/20 to you: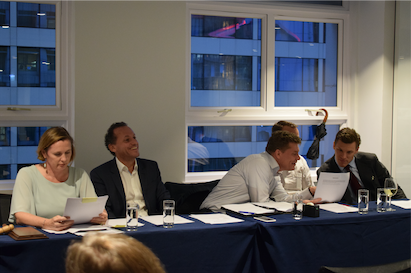 Mrs. Maaike van Meer - Chairwoman
Mr. Michael van Ommeren - Vice Chairman and Chair Finance Committee
Mr. Arend Oldenziel - Treasurer
Mr. Jan Willem Möller - Chair SME Committee and Representative in Board European Chamber
Mr. Jacob Feenstra - Chair PR&Pub Committee
Mr. Michiel Mak - Chair China Committee
Mrs. Anne Evanno - Mentorship Program and New Members
Congratulations to all board members!
We also like to take this opportunity to thank Mr. Marcel LaCroix for his dedication as Director of the Board and Chair China Committee in the past years.
Furthermore, many thanks to Ms. Judith Huismans for her hard work and continuous support to all members in the past 2,5 years. We wish her all the best in her new career challenge and welcome her as Young Professional member.