HK Phil x MTR Jointly Present "Phil Your MTR Ride with Music" to Fill up Passengers' Journeys with Heavenly Music-making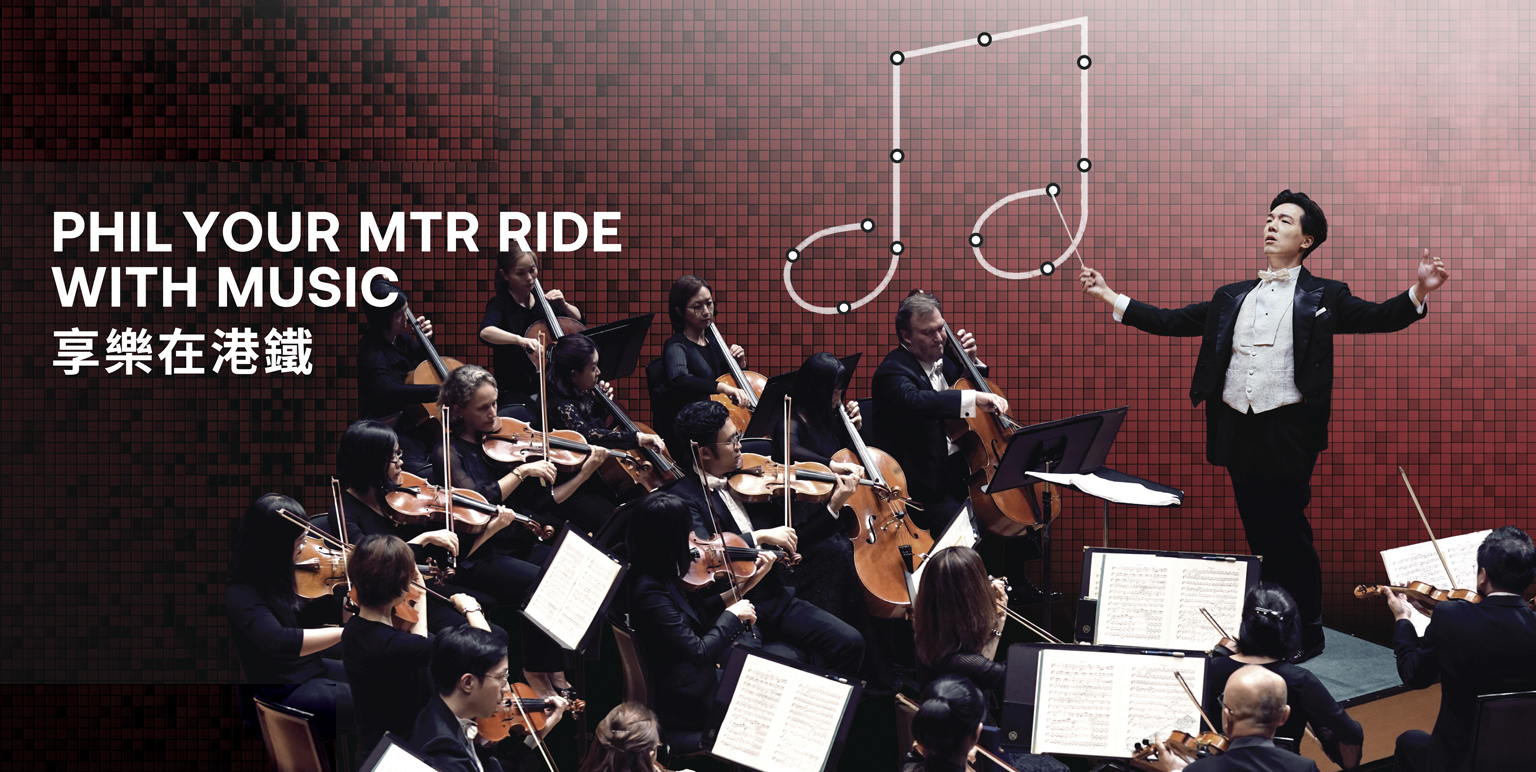 Joyful classical music performed by the Hong Kong Philharmonic Orchestra (HK Phil) is lighting up passengers' MTR journeys from 12 March 2021 through to 3 April 2021. The MTR Corporation, one of the first corporate patrons of the Orchestra's brand-new Ambassador Fund, is pleased to collaborate for the first time with the HK Phil to launch the new "Phil Your MTR Ride with Music" campaign. The intention is to refresh and enlighten Hong Kong passengers during the pandemic through beautiful and enchanting melodies in the MTR stations and train compartments. Passengers can also enjoy an intriguing audio-visual journey once they step into MTR stations and take a ride on MTR trains.

The collaboration between the MTR Corporation and the HK Phil presents uplifting orchestral music in an unconventional way, and brings classical music out of the concert hall and into the public transport system. Passengers will hear familiar music performed by the HK Phil and the Orchestra's Music Director Maestro Jaap van Zweden, and Resident Conductor Mr Lio Kuokman, when they enter station concourses. A total of five popular works written by four renowned classical music composers – Dvořák, Mozart, Shostakovich and Wagner – will be heard.

Passengers can also enjoy an extraordinary visual experience on the concourse and through the in-train TVs. This music video showcases members of the HK Phil including Resident Conductor Mr Lio Kuokman, Concertmaster Mr Jing Wang, piccolo player Ms Linda Stuckey, and Mr Steven Chan from the administration team, along with more than 30 musicians, offers an unprecedented look at an orchestra set up to perform the music of the famous composer Bernstein on a train and in a station. Dr Rex Auyeung, Chairman of MTR Corporation, and Mr Benedikt Fohr, Chief Executive of the HK Phil, also make special appearances in the video.