Food Drive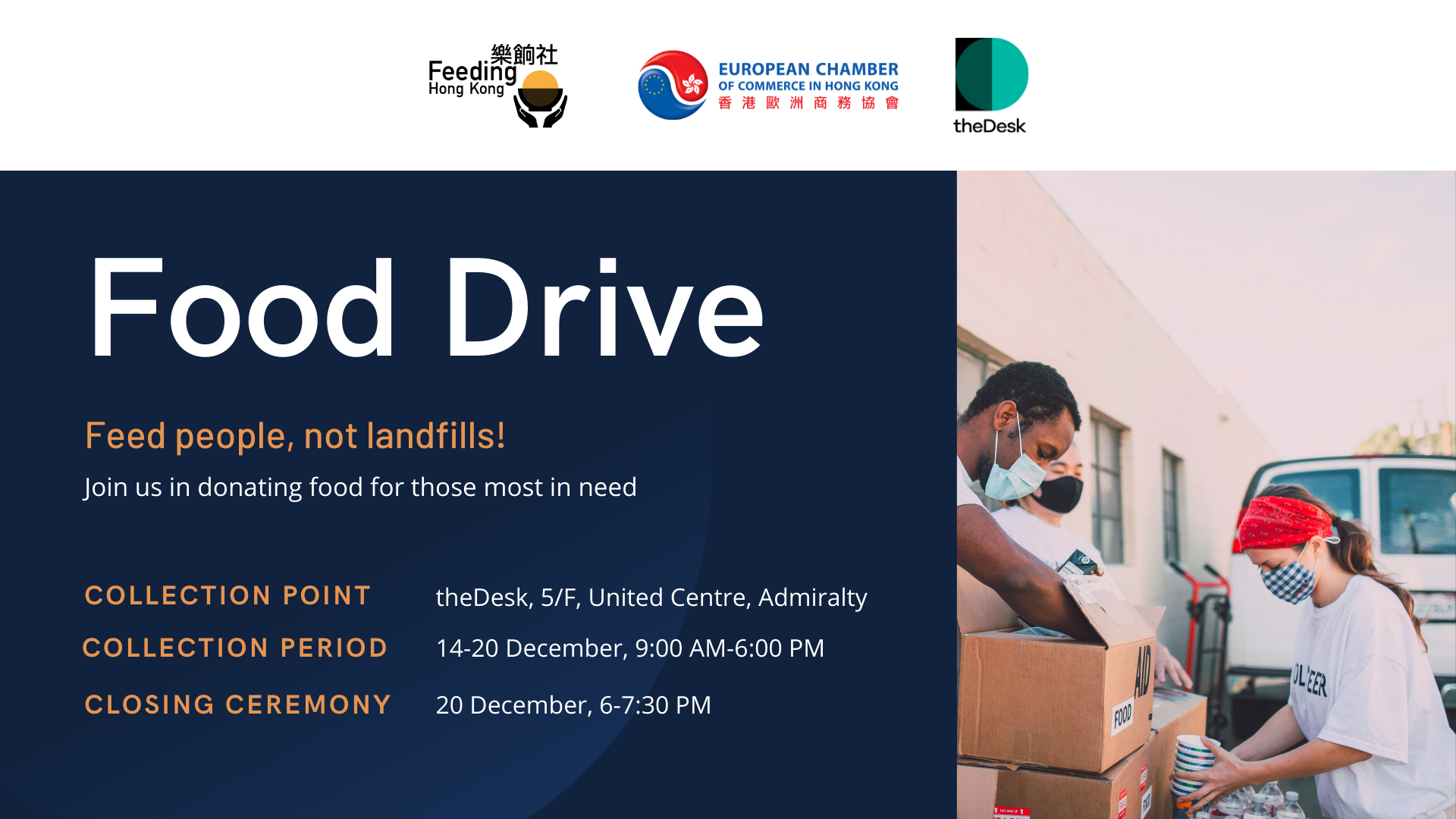 One million people in HK live below the poverty line - this Christmas we want to make a difference by organising a Food Drive for the local NGO Feeding HK, with the support of theDesk. 
*How it works*: throughout December 14 to 20, we will collect food items for those most in need,  you are all invited to join forces by dropping off food donations (any amount is welcome!)
*Drop Off location*: Foyer of theDesk United Centre, 95 Queensway, Admiralty.
*Most needed food*: Non-perishable items such as cooking oil, rice, noodles, canned food.