Daniel van Dalen wins the Shooting Star Award 2020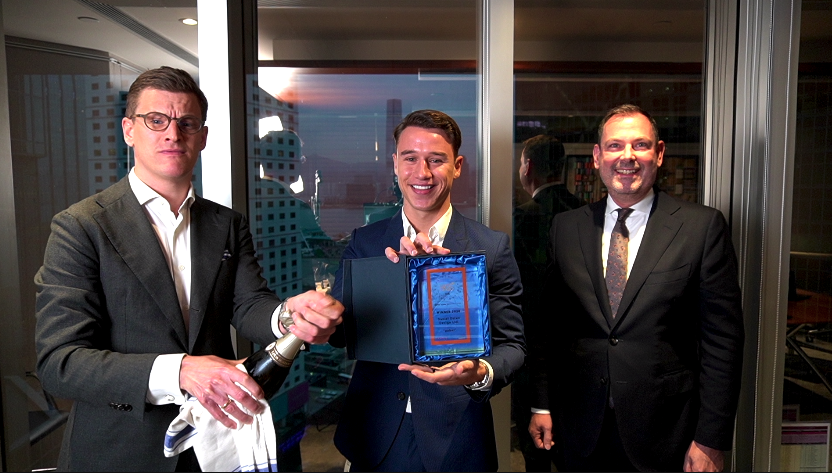 We are extremely proud to announce that DalenDesign -member of DutchChamHK- has won this year's Hong Kong Shooting Star Award 2020. Daniël van Dalen - CEO of DalenDesign – received this recognition on Tuesday 15 December at the office of Tanner De Witt. The award was presented by Mr. Arjen van den Berg, Consul General of the Kingdom of the Netherlands in Hong Kong and Macau.
The Shooting Star is the annual recognition to the most distinctive Dutch-linked young company that successfully did business in or through Hong Kong! This festive event is organised by the Netherlands Hong Kong Business Association (NHKBA) and the Dutch Chamber of Commerce in Hong Kong. 
DalenDesign -as a fresh young organisation- is an example how a start-up can be innovative, creative and corporate sustainable to run their day to day business. 
Please join us on behalf of the Dutch Chamber in Hong Kong to congratulate DalenDesign with winning this prestigious and well deserved award.