Congratulations Origin-X and NHKBA
Today at the HKTDC 20th Hong Kong Forum two or our members won awards.
Origin-X was awarded with the Excellent Start-Up Company prize. Congratulations Sandra Wu and Maarten Verweij, a well deserved award!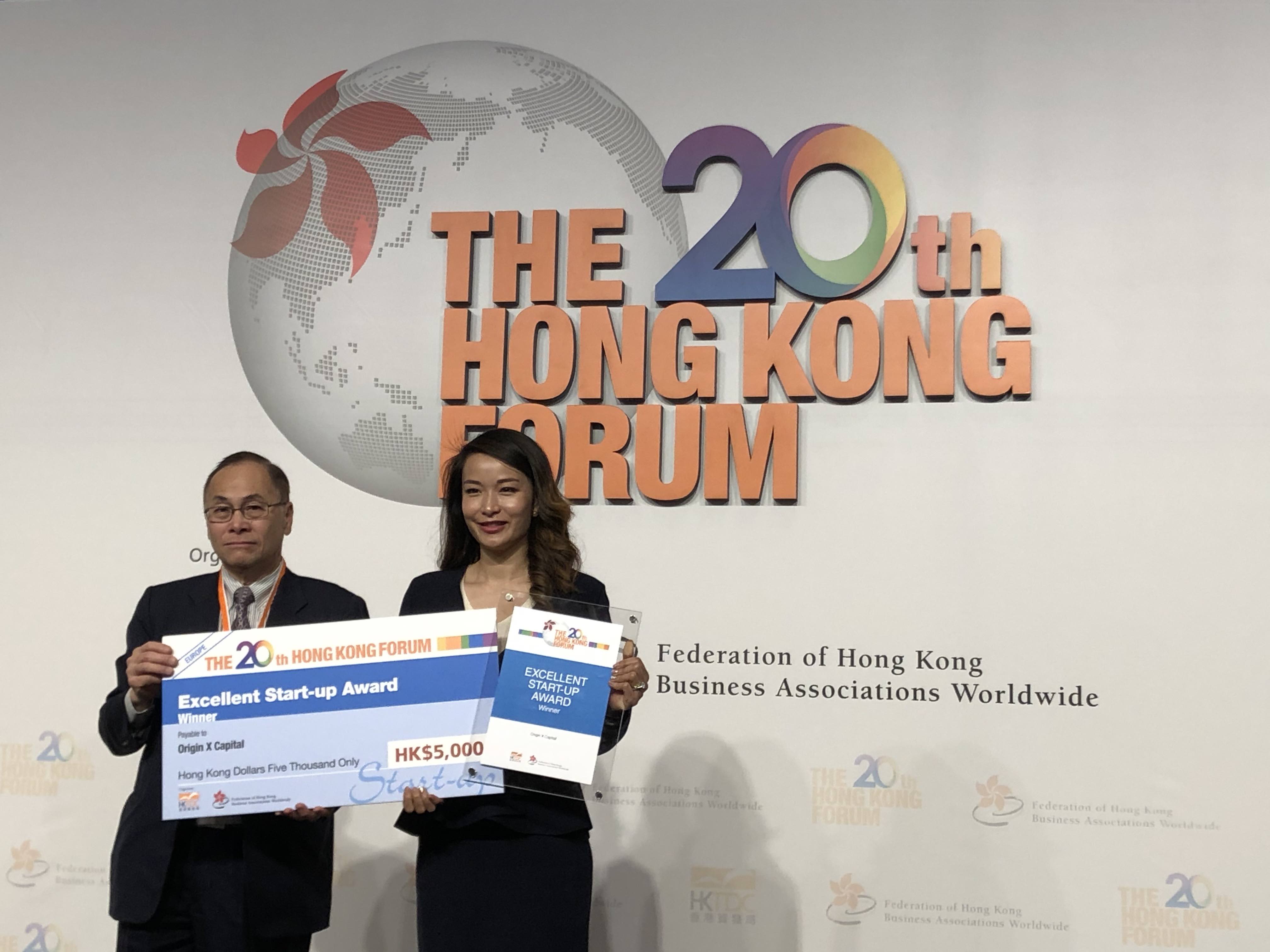 For the third time in a row, NHKBA won the award for Best Initiative. This year for their seminar last July themed: The Greater Bay Initiative: a rival to Silicon Valley and Wall Street? We are proud DutchCham was a supported partner of this seminar!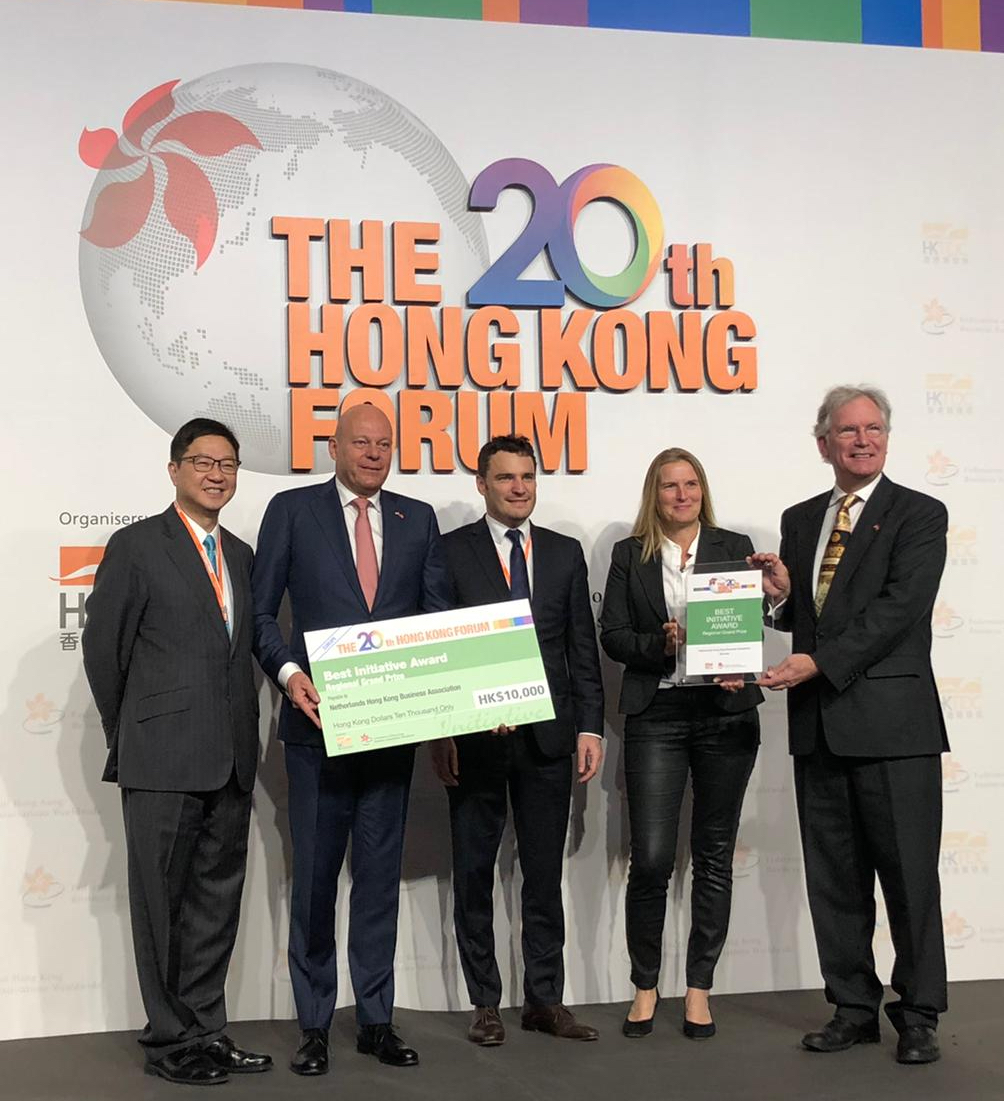 CONGRATULATIONS TO BOTH OF YOU!