Hong kong fintech week 2020
Hong Kong FinTech Week 2020
11-02-2020 12:00 PM - 11-06-2020 5:00 PM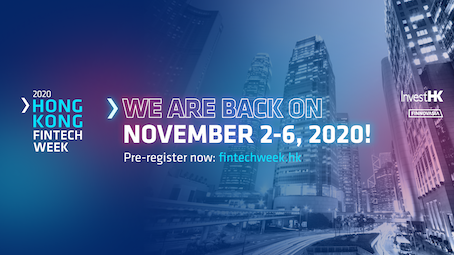 2-6 NOVEMBER 2020 
In its fifth edition, Hong Kong FinTech Week will completely reinvent your previous event experience, providing you with access online from anywhere in the world. Join the live broadcast from the speakers on stage and meet one-on-one with other attendees virtually. Break free from the boring and buggy webinars, no more zoom calls. Say hello to FinTech's new digital event platform and get access to high-quality content from anywhere globally.
- Learn from China's TechFin giants
- Hear from established banks and insurers
- Meet Asia's virtual banks and digital-only Insurers
- Deep dive into Innovative Tech
- Experience FinTech Real-Life
- Global Fast Track B2B Programme for Start-ups
- Meet relevant people and achieve your business goals with the new AI-powered matchmaking event app.
  You will be able to meet with hundreds of potential buyers, clients, investors, startups and regulators.
DutchCham members and relations may receive a 10% discount on their digital pass by using this code: DTCHAM10  
For more information and to get your digital pass, click here: www.fintechweek.hk/tickets